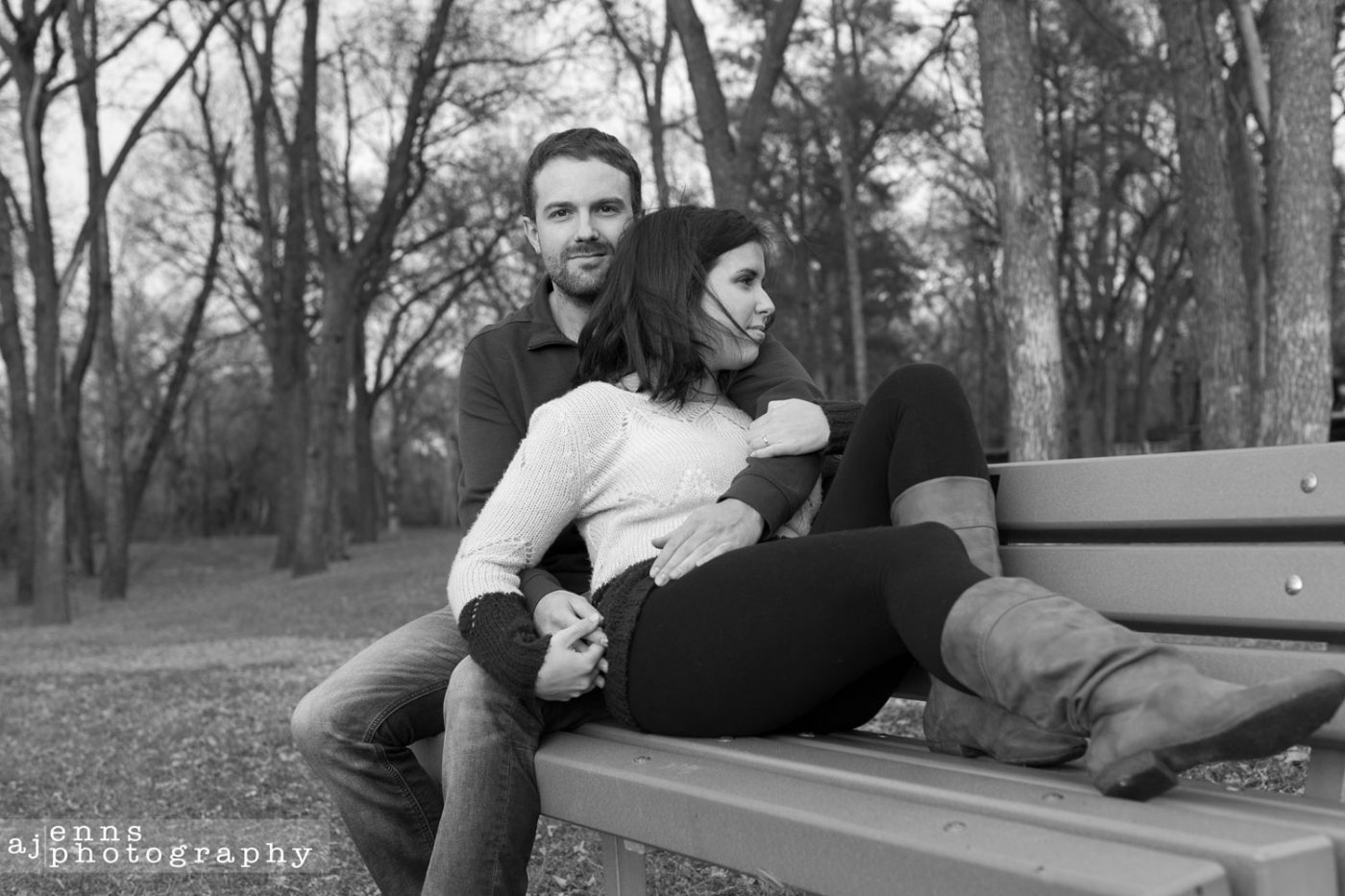 Yeah sometimes fall is cold, but sometimes the leaves are just too beautiful to pass up.  We headed back to St.Vital park this week for the second shoot in a week.  Sarah and Ray have just started their journey down the marriage highway and what better way than with an engagement session.  Sometimes guys are not always comfortable in front of a camera, but just give me a few minutes and things always get easier.  There were some shivers and […]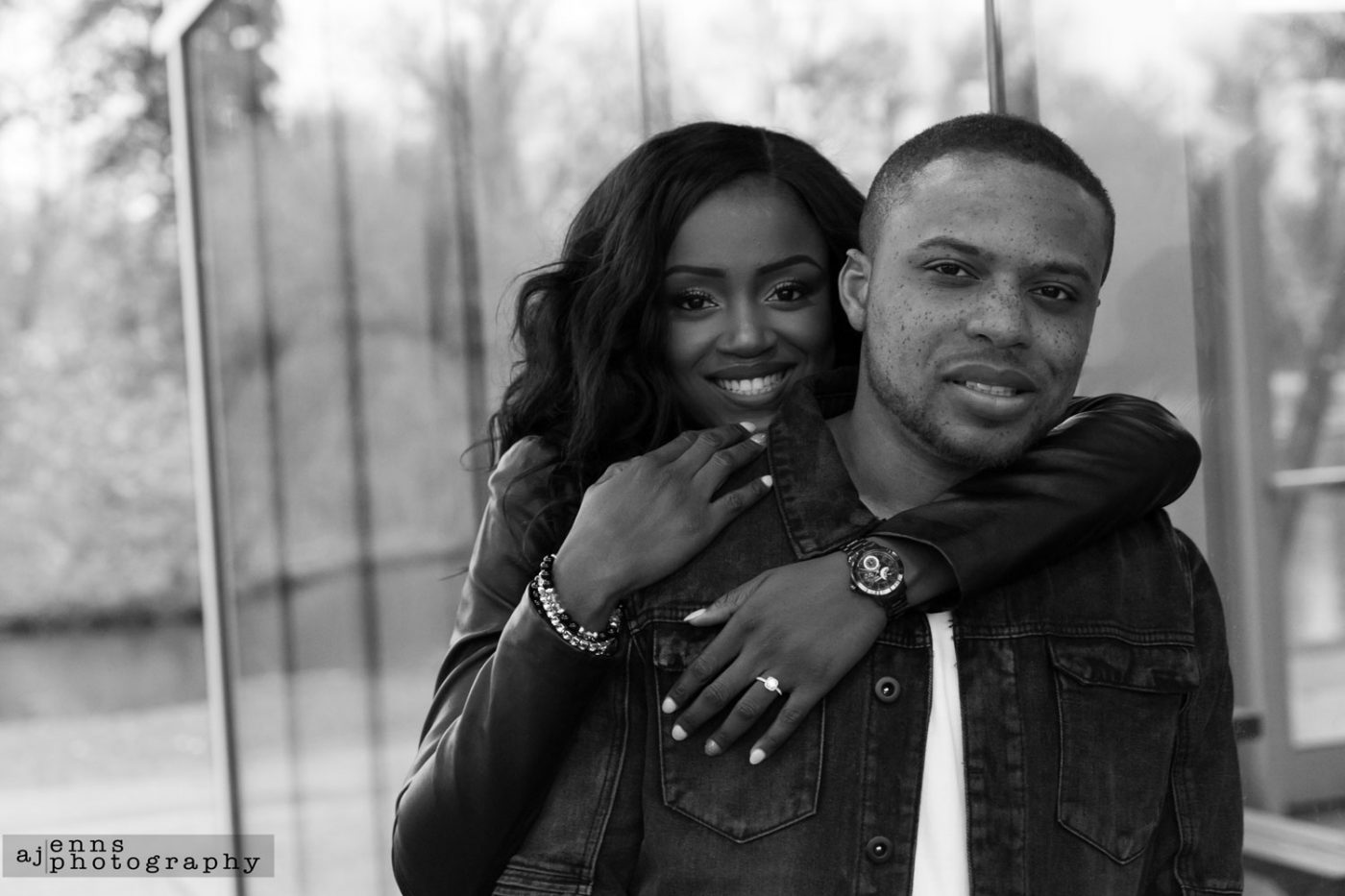 Fall sessions can sometimes be hit or miss with the weather.  This session started with rain and I thought it was going to be a miss.  After working with these two for 2 minutes I knew it was going to be a hit regardless of the weather.  Yes it was cold, and there were rain drops but these two were just smiles inside and out!  We had a blast shuffling our feet through the piles of leaves and had quite a […]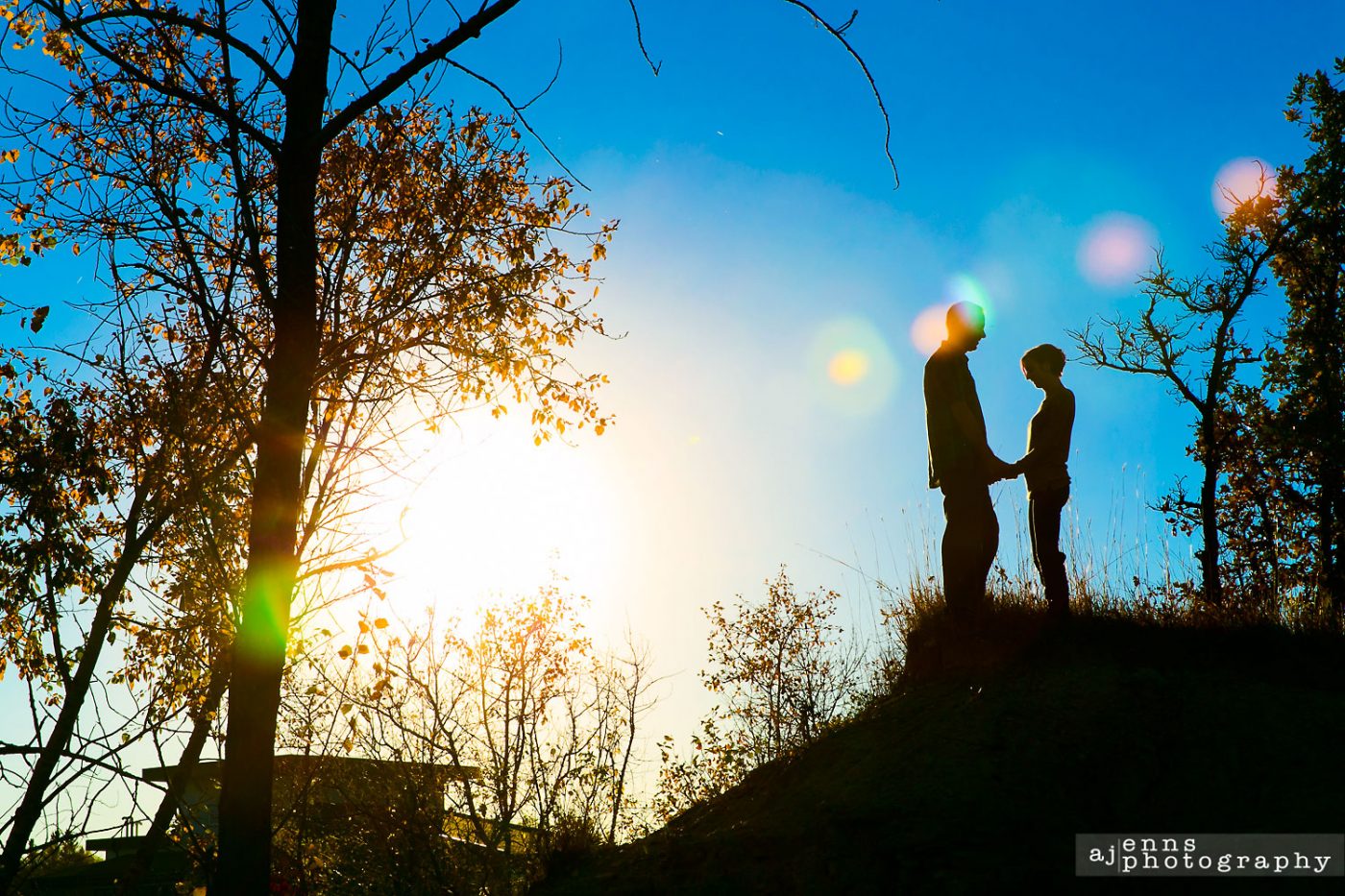 Well you can't ask for better timing that what these two love birds got!  It was my first time visiting the Quarry Park in Stonewall and I honestly can't wait to go back there.  I am so excited to photograph these two on their big day.
Just weeks before the wedding we finally locked down a time to head out for engagement photos.  Within the first few minutes of working with these two I knew they were always smiling with each other.  Seriously can't wait for wedding and to have so many more smiles and laughs with these amazing people!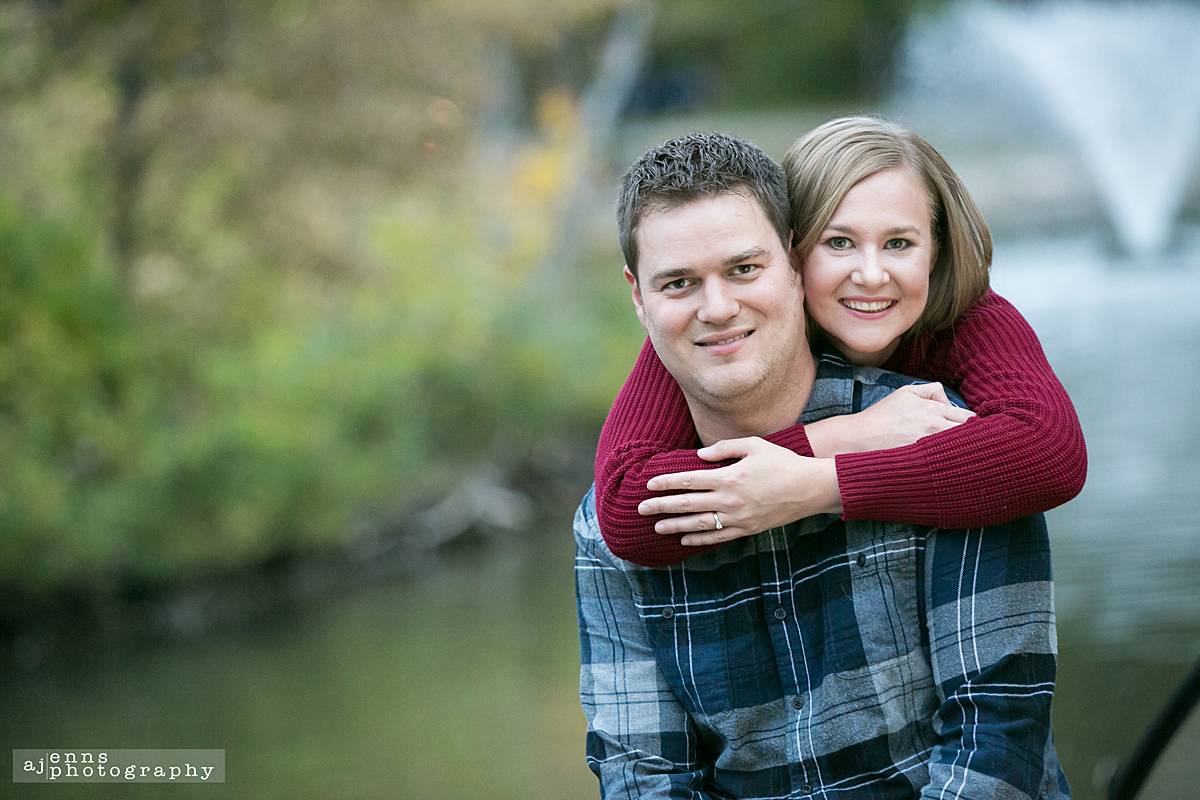 With only a few days before their wedding we decided to head out and take some photos of the 3 of them.  Chelsea and Matt brought best friend their pooch.  Let me tell you about St.Vital park in fall.  It is a favourite spot for Canadian Geese, and they flock their by the hundreds.  If anyone knows geese they also know what they leave behind.  There were thousands of little "land mines" I like to call them.  We needed to […]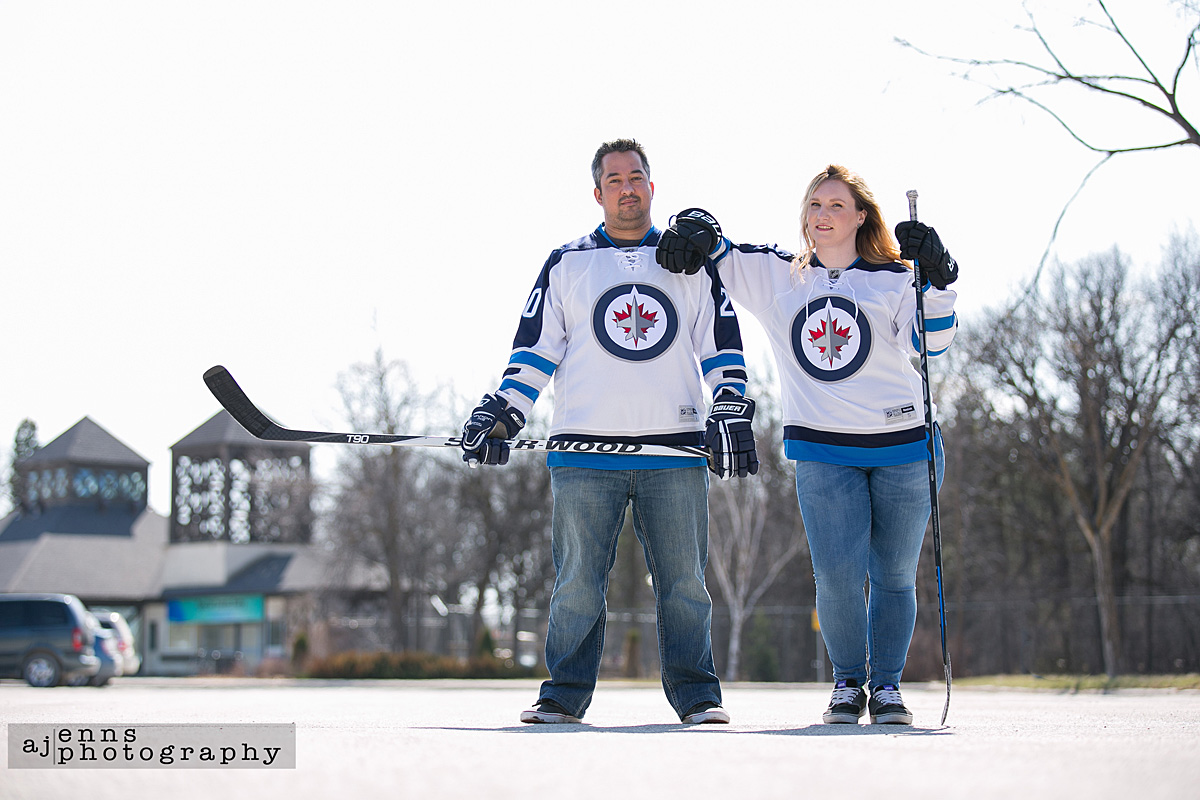 These two just have an amazing story.  Both working in I.T. they have the same passions for work.  Outside of work, they were both extremely successful athletes! Adam played premier soccer player who actually went to the Canada Winter Games for speed skating, and Nadine played the highest level of female rugby that we have!  So much that I had in common with these two (except for the crazy high level of sports).  Enjoy the photos and just look at […]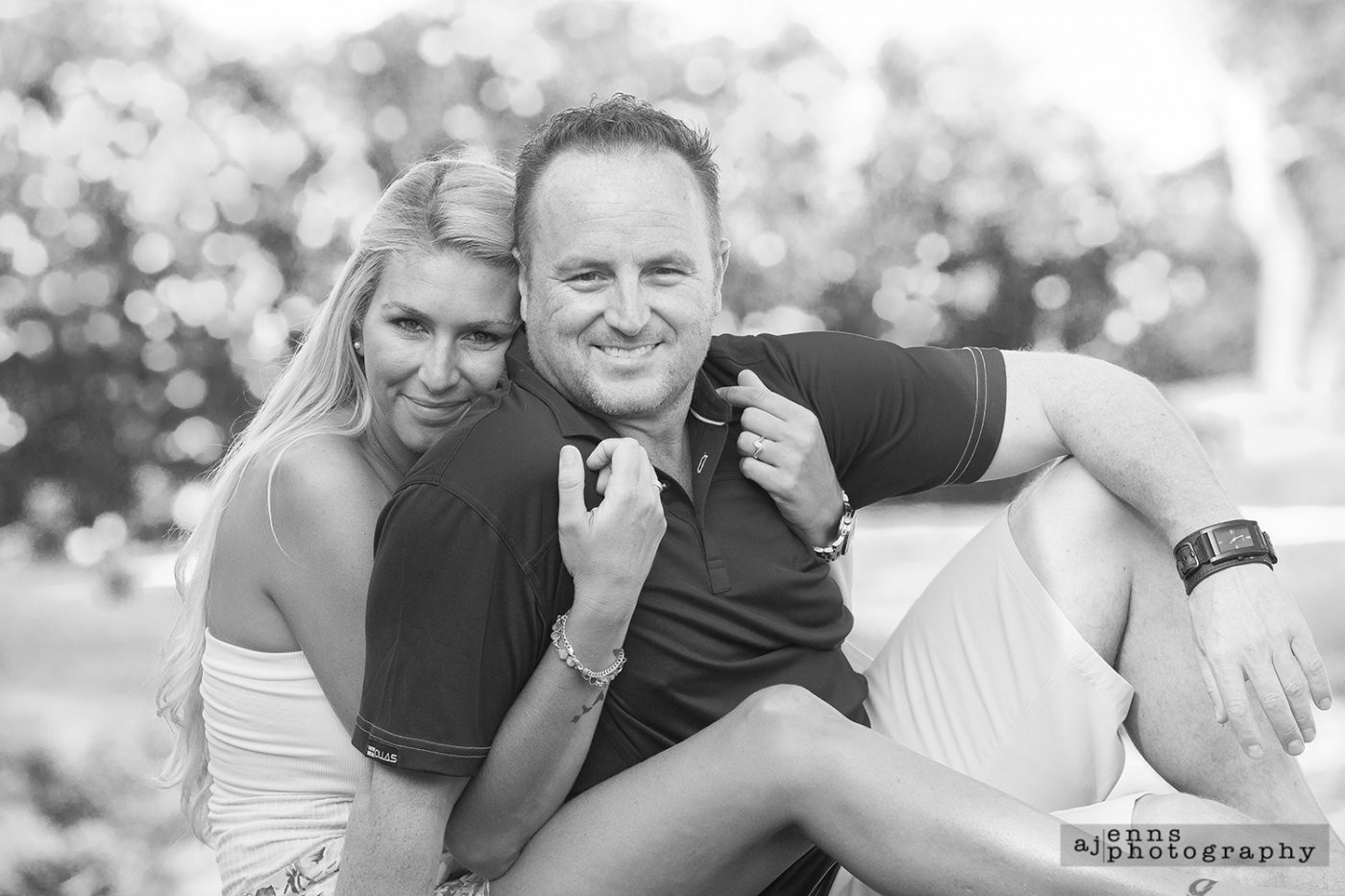 It is not everyday that a photographer gets to photograph his teacher.  During Kathy and mine destination wedding trip this past February we got to spend some time with our photographer and actually photograph him and his recent fiance!  The pressure was on but I was able to get into my stride and capture some of the special moments.  I have to admit that Lincoln had a big part in shaping my photography and who I am today.  I also […]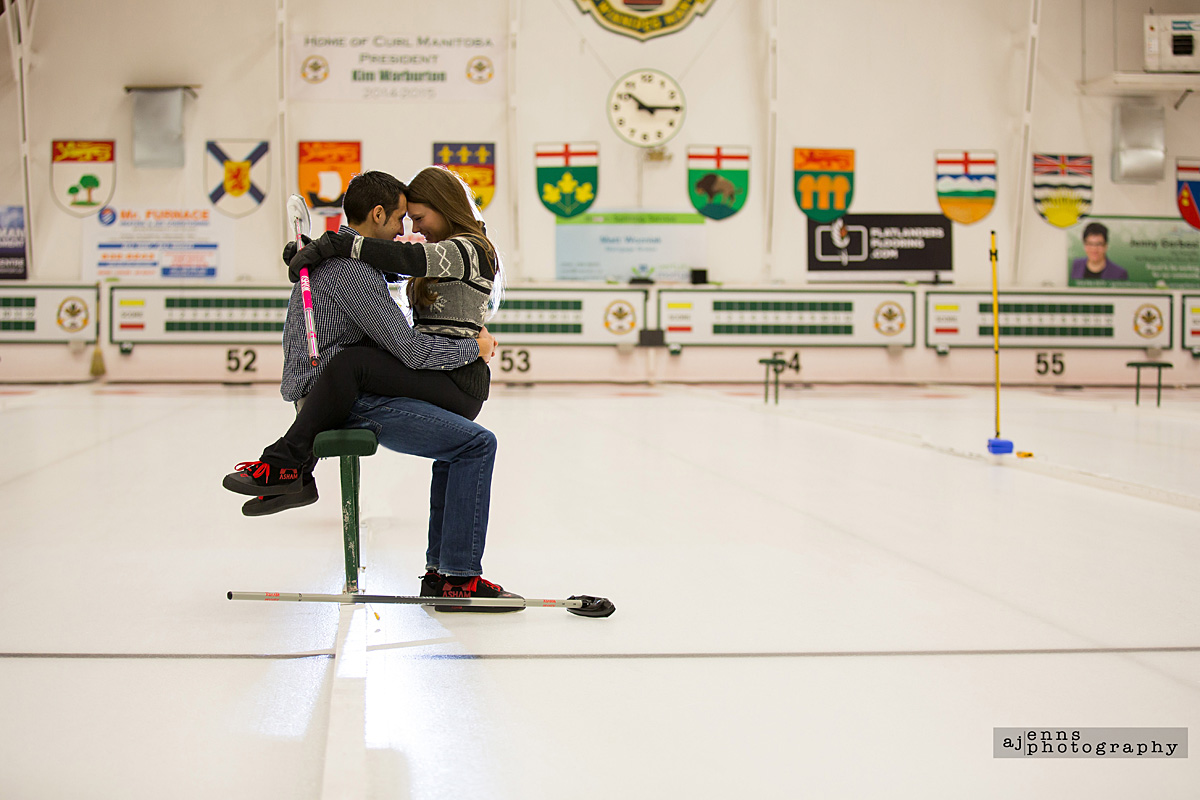 There is a first for everything!  To this day I have not done a curling engagement session.  That all changed with Kathryn and Matthew.  Although curling is not how they met, it is how their relationship grows.  Both love curling and Matthew takes his curling to the next level with I believe 3 times a week in the middle of winter.  He really knows how to throw rocks!  Both being from the faculty of Engineering at the U of M […]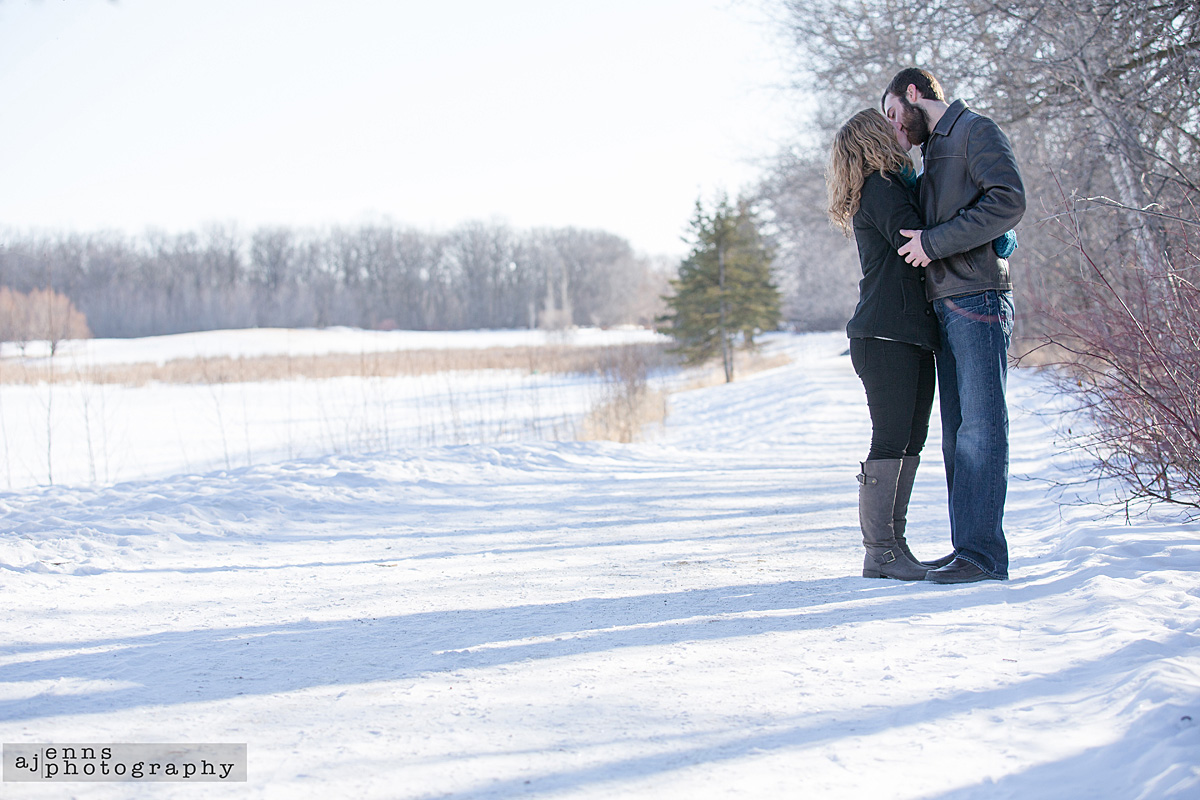 Probably the coldest day of the year so far.  This session was not easy and I have to give a big shout out to these two amazingly strong dairy farmers.  They stuck in there and didn't complain once, while we ran around in the cold. Thanks for making the afternoon enjoyable!