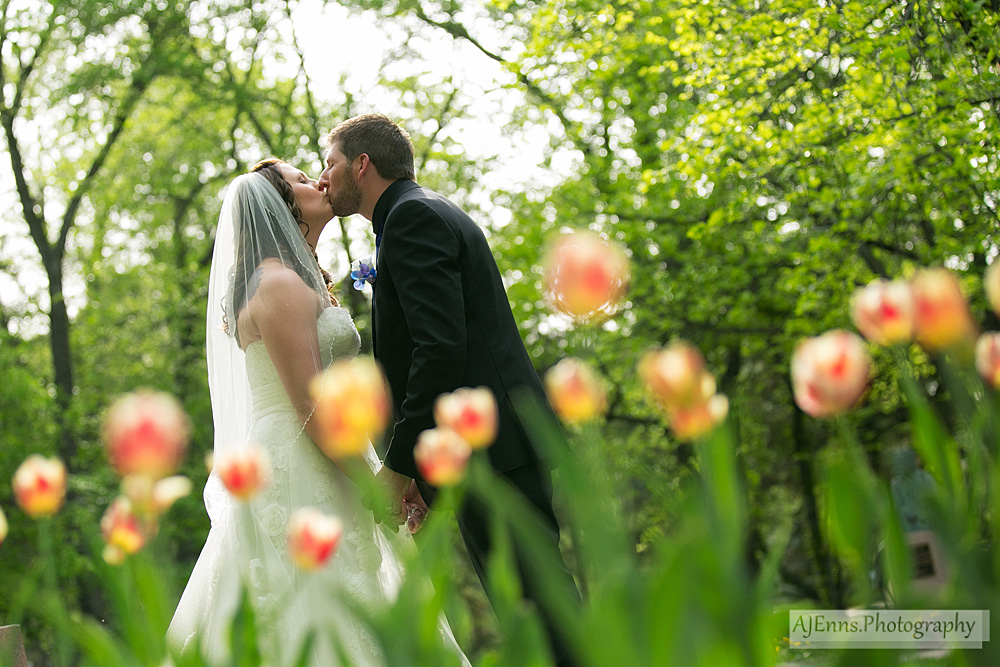 Well it was a long time in the planning for these two.  I am not sure if the preparation of Tyler's car had anything to do with it either?  Getting married in the Leo Mole Garden in the Assiniboine park is absolutely breathe taking.  As always there was threat of rain all week leading up to the big day, but on the day it was absolutely perfect.  Blue bird skies, and a few clouds to help keep the temp down.
All their family and friends made it out to help show their support for these two and you can tell they are well loved between their friends.  From getting ready with all the girls at Essentique Salaon to the park it was a ton of fun.  It was a great day, and we were very proud to be part of it!
Congrats Jamie and Tyler and we wish you all the best!